Welcome to the new shipmatch.net homepage. This site is the place to come for information and news about ShipmatcH and other quality iPhone, iPad and iPod touch games by Brett and Peter Elms.
---
16/03/2013 -- New vehicles coming soon to ShipmatcH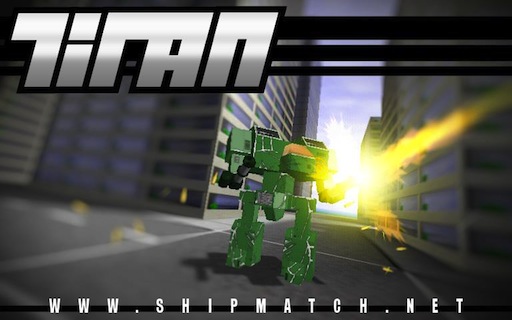 Introducing the Titan! This is one of six new vehicles we've added to the upcoming ShipmatcH 1.1 update. We'll be posting more news here as time allows, or check the ShipmatcH Facebook page for up-to-date news and images.
---
8/01/2013 -- Zombies of the Dead!
After nearly a year-and-a-half of development, Zombies of the Dead is finally available to buy from the App Store! Get it, get it, get it, GET IT! To see what it's all about, be sure to check out the video on the Zombies page.
---
6/01/2013 -- Where are the zombies?
Zombies of the Dead is finished! We're just waiting for the business- side to be finalised, so it will hopefully be available any day now. Get excited... the zombies are coming!
This seemed like a good opportunity to finally get this page updated. Check out the videos for ShipmatcH, Raceway, and Puzzle Surfers. And check back soon for the Zombies of the Dead video.
---
11/08/2012 -- We're back!
After far too long offline, this site is back. We've lost months of emails, and the entire contents of this site in an unexplained Internet "wormhole". Quite the wake-up call for keeping good backups, but also a great excuse for a complete website overhaul. Sorry to anybody who's been trying to contact us with comments or suggestions, and to those who were just curious to find out more about our apps.
A lot's been going on offline in the past few months. We're in the final weeks of coding and testing our latest zombie-based app, which has us pretty excited. This has to be the least productive phase, though, because we find ourselves playing the game more than actually coding it. But rest assured, it is coming!
We've also put together a list of all the feature suggestions that we were able to salvage from our pre-April emails for ShipmatcH. Yes, we have been listening, and we've also come up with some new ideas ourselves. Watch this space for more news soon...
---